John Shannon Akin, III "Shan"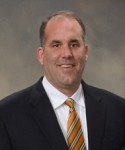 Email
President and Personal and Commerical Lines Sales Specialist
Direct: 229-268-4751
Shan was born and raised in Dooly County. He graduated from Fullington Academy in 1989 and later attended Valdosta State University. Prior to joining the family insurance business in 2008 to focus primarily on sales, Shan was a farmer. He now uses that background to specialize in servicing area farm and agri-business clients.
Shan is married to Joan Mason Akin and they have two daughters, Kathryn Grace and Caroline Lawson. They are members of Vienna United Methodist Church. Shan is an avid shooter and hunter.