About Us
The Akin Insurance Agency began in 1954 by Edith Akin as a one person agency in Vienna, Georgia. These were the days of manual typewriters, crank adding machines and $.03 postage stamps.
Shannon Akin entered the agency in 1964 as a primary sales producer. Market conditions were difficult and company underwriting was strict but the agency maintained it's philosophy of sales and service. Shannon purchased the agency in 1967, realizing small agencies would soon be history, he developed a growth plan through sales, mergers and acquisitions.
Akin Insurance Agency, Inc. merged with the Cliff Hearn Agency in January of 1995 and then the Cobb Insurance Agency in September of 2001. In 2008, Shan joined the family owned business to primarily focus on sales.
Today, the agency maintains offices in Cordele and Vienna allowing customers the convenience of either office.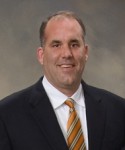 John Shannon Akin, III "Shan"
-
President and Personal and Commerical Lines Sales Specialist
- (Direct: 229-268-4751)
Shan was born and raised in Dooly County. He graduated from Fullington Academy in 1989 and later attended Valdosta State University. Prior to joining the family insurance business in 2008 to focus primarily on sales, Shan was a farmer. He now uses that background to specialize in servicing area f...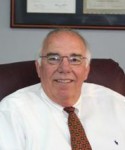 John Shannon Akin, Jr "Shannon" -
Owner and Vice President
- (Direct: 229-268-4751)
Shannon was born in Cordele and later moved to Vienna at the age of 10. Shannon entered the family business in 1964 as producer and agency manager. Shannon completed the advanced Personal Lines Insurance and Commercial Account Development Schools sponsored by The Hartford Insurance Group.
...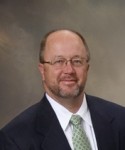 Harley Michael Shurley "Michael"
-
Vice President and Commercial Lines Sales Specialist
- (Direct: 229-268-4751)
A native of Vienna, Michael attended Dooly County schools before graduating from ABAC in 1984 and then attending the University of Georgia.
Michael joined Akin Insurance Agency in 1986 and has dedicated his entire insurance career to serving the local community. Michael began by servicing ...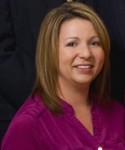 Gwen Maxey
-
Operations Manager and Personal Sales Specialist
- (Direct: 229-273-1264)
Gwen was born and raised in Crisp County. She graduated from Crisp County High School in 1988 and later completed courses at The University of Georgia continuing education center in banking operations. Gwen joined Akin Insurance Agency in 2009 and is licensed in property and casualty insurance.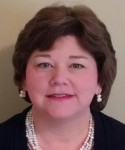 Therese Ellis
-
Personal Sales Supervisor
Therese graduated from Fullington Academy in 1982. She began her insurance career with Akin Insurance in 1983. In 1999, she was hired by Southern Trust as a personal lines underwriter. She was promoted to Sr. Underwriter in 2004, Sr. Underwriter Specialist in 2006 and to Supervisor in 2012. She i...